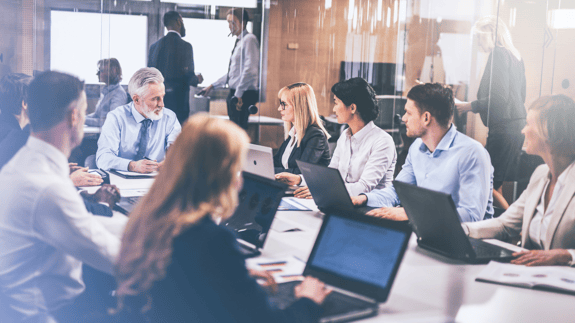 Master Vendor
Create a strategic relationship to create process efficiencies and cost savings by engaging one vendor to manage all your external hiring needs.
Master Vendor Services
Manage. Streamline. Optimize.
At TalentProcure, we recognize that managing a contingent workforce can often feel like juggling multiple complex tasks, from recruitment and onboarding to supplier management and cost control. That's where our Master Vendor Service (MVS) comes into play—a comprehensive solution that not only simplifies but also optimizes the full life cycle of contingent staffing.
Streamlined Communication: We serve as your dedicated point of contact for everything during the contingent staffing lifecycle -from req creation, to interview scheduling, to offboarding. This streamlined communication creates a centralized program and gives hiring managers dedicated resources to handle all their needs.
Cost Optimization: Reducing costs without compromising talent quality is a constant challenge. We help contain cost and create cost savings opportunities by standardizing rates, reducing time to fill and ensuring quality resources, reducing turn over. Using TalentProcure as your Master Vendor allows us to give you the best possible pricing as a tier 1 vendor.
Data-Driven Insights: As your strategic partner, we provide you with advanced data analytics, giving you real-time insights into your program's performance. Gone are the days of waiting for a quarterly review. Your teams will be empowered to make better business decisions through visibility to data around spend, time to fill, turnover and much more.
Optimized talent network: With TalentProcure as your Master Vendor, you'll be connected to a network of top performing suppliers who can fill your contingent needs quickly. We ensure a diverse supplier network across many geographies and job categories to ensure quality order fulfillment.
How We Streamline Workforce Management
Recruitment
TalentProcure begins by comprehensively assessing the client's specific workforce needs, including roles, skills, and industry-specific requirements. Staffing suppliers, rigorously vetted by the TalentProcure Team, are then engaged to source candidates from their networks and databases. We create a dedicated team of recruiters who will act as your Tier 1 supplier, working to fill every open role at the best possible price. You will also have Tier 2 suppliers, rigorously vetted by the TalentProcure Team, who are engaged to source candidates from their networks. These suppliers conduct initial candidate screenings, applying stringent quality control measures to identify top-tier talent. TalentProcure works closely with suppliers to maintain open communication channels and establish performance metrics, fostering a feedback-driven relationship. TalentProcure's role includes everything from req distribution to coordinating client interviews and ensuring compliance with all onboarding requirements. By leveraging technology integration, providing market insights, and offering training and support to suppliers, TalentProcure ensures that clients consistently receive the highest-quality talent for their workforce needs, streamlining the entire recruitment process effectively.
Onboarding
TalentProcure will ensure all your onboarding requirements are met for each and every candidate. We create compliant onboarding packages, leveraging technology to streamline the process for candidates. In the event one of our supplier partners fills your open req, we ensure all onboarding requirements are met. All suppliers in our programs are audited annually to ensure 100% compliance.
Off-Boarding
We work closely with our clients to understand all of their requirements around offboarding and asset collection to ensure a seamless experience for both our clients and contingent workers. We facilitate the offboarding of workers according to our client's standards, while ensuring adherence to legal requirements, handling final paychecks, and facilitating knowledge transfer when necessary. TalentProcure also collects feedback through exit interviews, maintains detailed records, and provides clients with insightful reporting for continuous improvement.
We'll be the Master of Your Workforce Managment
Contact us so we can help you simplify and transform your workforce management!