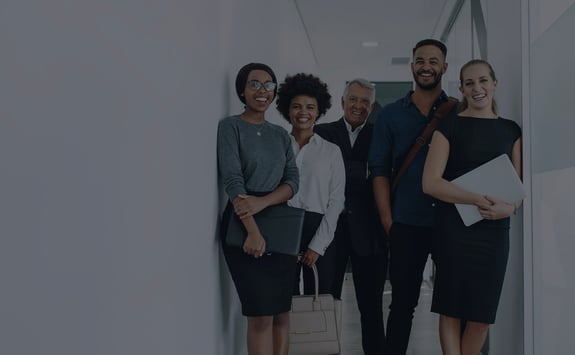 ABOUT US
TalentProcure
Adapt. Optimize. Elevate.
At TalentProcure, we've taken two decades of recruiting and contingent staffing expertise and transformed it into a revolutionary force in the Managed Service Provider (MSP) landscape. As a certified Minority Business Enterprise (MBE), we're on a mission to reshape how organizations approach workforce management.
In a world where the workforce is constantly evolving, traditional MSPs can struggle to keep up. But TalentProcure thrives on adaptability. We craft tailor-made solutions for small to mid-sized programs and forward-thinking organizations looking for alternative MSP models. Our secret sauce? Flexibility.
Our cutting-edge contingent workforce platform is designed to elevate your performance across key indicators like supplier optimization, labor quality, diversity, cost savings, and process efficiency. By choosing TalentProcure, you're not just modernizing your workforce strategy – you're securing an unparalleled competitive advantage.
TOUCH
Mission
Mission
Our mission is to redefine the future of workforce management. We are dedicated to providing innovative, agile, and client-centric solutions that empower organizations to thrive in an ever-evolving world of work. Together, we shape the workforce of tomorrow.
TOUCH
Vision
Vision
We see a future where the boundaries of workforce management are limitless, where innovation, agility, and inclusion are the norm. Our vision is to inspire a global workforce that knows no bounds, where talent knows no barriers, and where the possibilities are as diverse as the people who shape them.
TOUCH
Manifesto
Manifesto
We are driven by a relentless commitment to innovation, embracing change in the ever-evolving world of workforce management. Diversity is our wellspring of strength, fostering inclusivity and celebrating the unique talents and experiences each individual brings to the table. Our DNA is rooted in agility, allowing us to adapt swiftly to our client's needs. Together, we're redefining workforce management, unlocking boundless potential for all.
GET IN TOUCH
LET'S HAVE A CHAT AND TALK ABOUT YOU