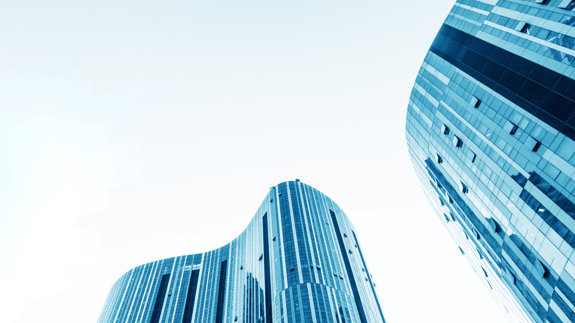 Your Diversity Extended
Workforce Management

Welcome to the future of workforce management. Welcome to TalentProcure.
WE PUT THE 'PRO' IN TALENT PROCUREMENT.
At TalentProcure, we understand that managing your extended workforce is a complex and dynamic challenge, and there's no one-size-fits-all solution. That's why we offer a range of services designed to cater to your specific needs and goals. Whether you're considering a fully outsourced Managed Service Program (MSP) Program model or exploring alternative solutions, we have the expertise to elevate your workforce management program to new heights. Our approach is rooted in consultation, where we work closely with you to determine the best strategies and partnerships for your unique ecosystem.
With a dedicated focus on mid-market programs, we bring standardized processes, efficient workflows, and industry best practices to the table. These serve as the foundation for crafting a customized, future-ready program tailored to your organization's requirements. Our streamlined implementation approach ensures that your workforce management program is up and running with precision and speed.
Customized Solutions
Every business is unique. This is why we firmly believe in a "one-size-doesn't-fit-all" approach. At TalentProcure, we prioritize understanding your individual needs and challenges. We meet you exactly where you are—offering solutions meticulously tailored to your specifications.
Commitment to Diversity
Our dedication to diversity isn't just a checkbox; it's an intrinsic part of who we are. As your Extended Workforce Management Partner, we ensure that our solutions echo the rich tapestry of backgrounds, experiences, and skills that today's talent pool offers. With TalentProcure, you can be confident that inclusivity isn't an afterthought; it's our foundational strategy.
All-encompassing Talent Management
Whether it's contingent workers, freelancers, consultants, or any other classification, our primary objective remains consistent: to help you attract, manage, and retain top-tier talent. We provide the tools, insights, and support necessary to ensure that regardless of worker classification or engagement type, you have the best talent working for you.
Agile & Flexible Solutions
TalentProcure is a modern Managed Service Program (MSP), specifically designed for small to mid-sized programs. We meet you where you are, offering customized solutions to support you and your supply base to attract, manage, and retain the best talent regardless of their worker classification or type of work engagement.
MSP
Our Managed Service Provider (MSP) model offers the complete outsourcing of your contingent workforce program. Tenets of the fully outsourced MSP model may encompass one or all: Temporary Staff Augmentation, AOR/EOR, SOW Management and Managed Direct Programs.
MSP Unbundled
Designed for organizations with internally managed programs that want to selectively outsource specific components or tenets. This co-managed approach combines flexibility with our expertise. Clients choose which components of your contingent workforce program to outsource, allowing for a customized solution that meets your specific needs.
Master Vendor
Our Master Vendor solution designates us as the primary fulfillment supplier who also manages secondary vendors within the program. We provide oversight and optimization within the temporary workforce ecosystem, ensuring seamless coordination and cost-efficiency.
Managed Direct-Sourcing Program
Direct-Sourcing Programs empower organizations to leverage their brand to build a skills-centric talent pool. Organizations find that the challenge lies in not having the infrastructure to manage the end-to-end activities. Our solution seamlessly assigns us to manage the program and integrates sourcing processes with technology, enabling the swift deployment of top talent for high-volume, critical positions.
Vendor on Premise (VOP)
In sectors like Manufacturing, Warehouse, Logistics, Client Service/Call Centers, and Healthcare, our Vendor on Premise (VOP) solution provides on-site management of the temporary workforce by serving as a single provider. This approach ensures efficient management and oversight of your contingent workforce, especially in industries where on-site presence is critical.
Statement of Work Program Management
Whether integrated with an existing Managed Service Provider (MSP) program or implemented as a standalone solution, expanding your contingent workforce program to manage Services Procurement spend is a pivotal move. Our SOW (Statement of Work) Management service is designed to offer comprehensive visibility and oversight into every facet of the SOW life cycle to gain greater control over spend to make informed decisions and optimize resource utilization.
TalentProcure provides a comprehensive workforce management solution
In a world where the dynamics of workforce engagement are ever-changing, TalentProcure is your steadfast partner, committed to ensuring your organization is armed with solutions for the future of work.
Our models are designed to adapt and evolve with your business needs.
Benefit from our vast experience catering to mid-market organizations and diverse workforce requirements.
Stay ahead of the curve with our modern and alternative solutions.
Get solutions tailored to your specific needs, ensuring optimal results and satisfaction.
Procuring Excellence
The TalentProcure Blog
Dive into a world of insights, trends, and expertise, where we unravel the secrets to finding, nurturing, and maximizing talent.